Chennai: Superstar Rajinikanth who has announced his intent to contest the assembly polls in the state, unveiled a statue of former chief minister and his super-senior in the film industry, MG Ramachandran, at the Dr MGR Educational and Research Institute in Chennai on Monday.
Unveiling of MGR's statue is the first public function that Rajinikanth has participated after his announcement on his political plunge.
The actor-turned-politician made a massive entry in his swanky Audi SUV. Over 5000-6000 people gathered to welcome and get a glimpse of the superstar.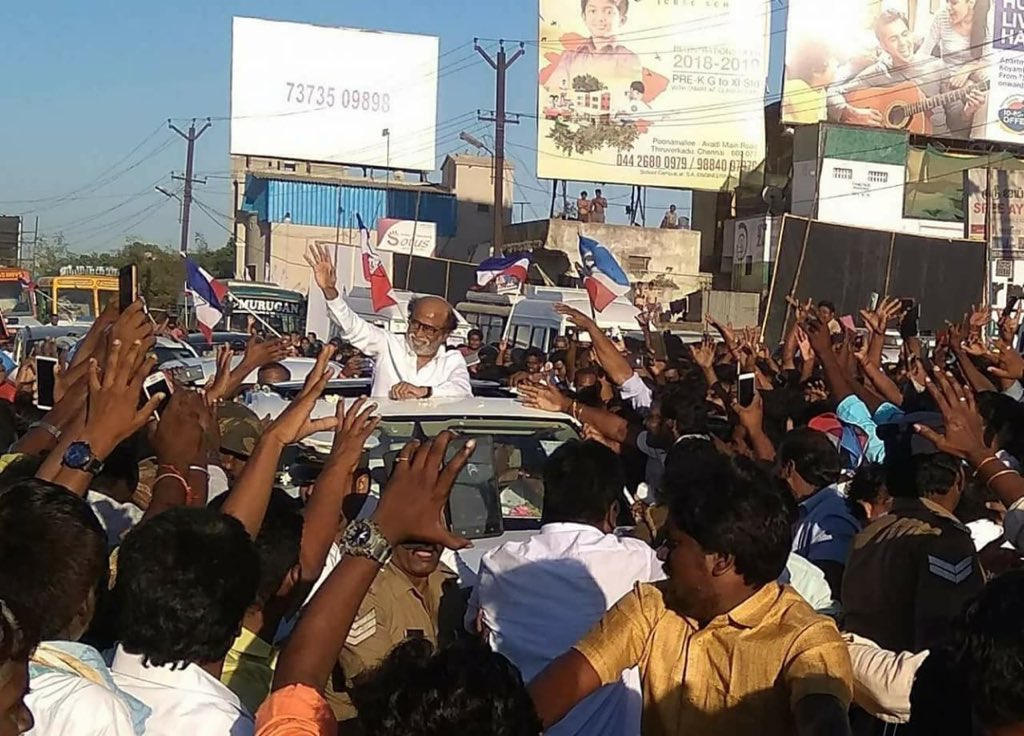 Delivering his first public speech after he announced his decision to enter politics in December, said that there is vacuum in Tamil Nadu politics and hence the superstar has decided to make his entry. "I know the political journey is not easy. It is a journey through struggles and hurdles but I can give governance which they (MGR) gave to common people and I trust I can do that too," he said.
Commenting on the decision of actors entering politics, the actor said non-governance by the current parties have lead to the action. "I am 67 years now, since you are not doing your duty I am stepping in," he added.
He also specified that although he did not expect any political party to welcome him why were they discouraging him and a few others who are ready to venture into politics.
It was only a few days back that Tamil Nadu's other superstar Kamal Haasan announced his party's name and agenda.
Rajinikanth has launched a website to enable people to register themselves as members of his Rajini Mandram (forum). His team is also busy appointing district wise office bearers. This meeting also comes close to the release of his film Kaala next month, the teaser for which was released a few days ago. Meanwhile, his co-star Kamal had in January interacted with students of Sairam Engineering College on the outskirts of the city and took political questions from the students.
The ace actor also travelled all the way to the United States to address the India Conference at the prestigious Harvard University to share his vision for Tamil Nadu.